We have compiled a list of frequently asked questions about the Inca Trail, what to expect when traveling the Inca Trail.
Before making a reservation or encouraging a trip to Machu Picchu on Inca trails, it is a good way to conduct an investigation and resolve all your doubts.
something very important also to take into account is, the information provided by the travel agency that you take in service. they have the obligation to disclose all their services, advantages and disadvantages over other agencies.
If any of your questions is not answered here, do not hesitate to contact us.
Do I really need to book the Inca Trail in advance?
Due to its high demand, booking long before is one of the best options. Each tour operator provides detailed information on the times and dates available.
Access to the Inca Trail is governed by permits and in the peak months (May to September) these can be exhausted months in advance. To guarantee availability, we recommend booking approximately 5 months in advance.
When is the best time of year to travel the Inca Trail?
The high season on the Inca Trail is from May to September, coinciding with the summer vacations of the Western Hemisphere.
These months offer probably the best trekking conditions with a fairly dry and sunny climate. However, you should book in advance, as June, July and August tend to be booked 3, 4 or 5 months in advance.
October, November and December are also great months on the Inca Trail with fewer hikers, though with a fairly strong probability of rain on at least one day of the trek.
Availability is also better, with spaces often available a month or less before departure.
The rainy season is from January to March, so expect it to be quite humid at times, however, it is still perfectly feasible if you have good quality waterproof equipment. Again, Inca Trail permits are much easier to obtain at this time of year.
The Inca Trail, is closed during the month of February each year for conservation projects, although Machu Picchu and alternative routes are open during February.
Can children walk the Inca Trail?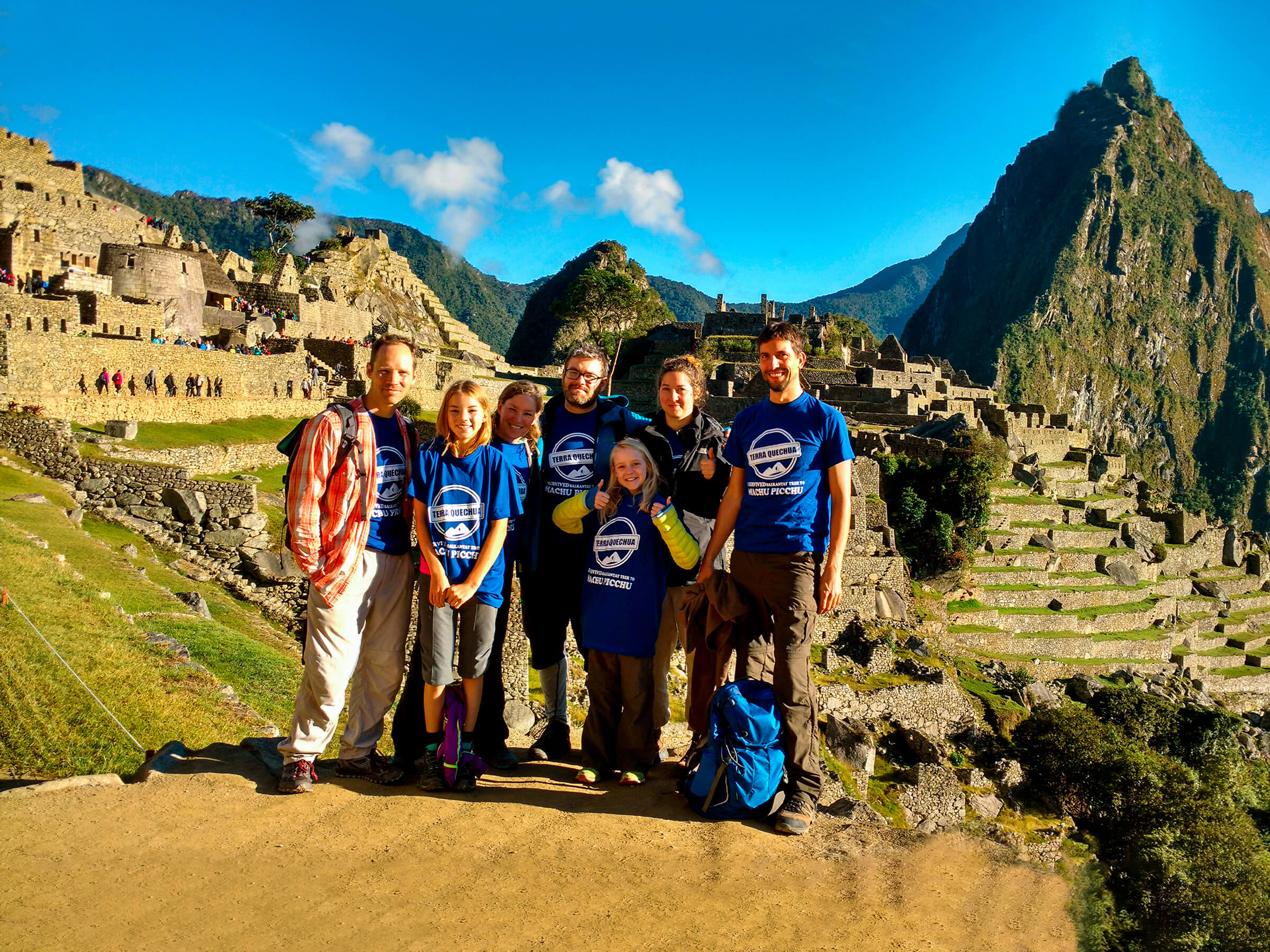 the children can take the walk, but always bearing in mind that they will need help on certain stretches of the trail. depending on the age of the child, travel agencies always present sufficient information and travel policies.
Children who are accustomed to walking a lot can do the Inca Trail, although for their own enjoyment, we recommend an age limit of around 12 years (although younger children are known to complete the walk).
If you would like to do a family hike, please contact us so that we can discuss your children's physical condition in more detail.
How fit should I be for the Inca Trail?
We recommend that you be in good physical condition, but it is not essential.
You don't have to be an exercise fanatic, but it's a good idea to start exercising regularly 2-3 months before the hike.
For slower and more enjoyable family tours, there are longer day Inca Trail trips so travelers won't make too much effort during the tour.
One of the biggest challenges of trekking in Peru is the altitude. To help you acclimatize, we recommend the following:
Avoid alcohol and smoking
Drink plenty of fluids
Avoid excessive or strenuous exercise when I first arrived in Cusco.
Avoid sleeping pills and spend 2 to 3 days at altitude before starting your hike.
Drinking coca tea (ancient remedy)
I'm worried about being too slow for my group.
There are too many alternatives for travelers, they can choose routes of more days where the demand for travel is less and therefore less exhausting, but there are other short trips where the demand on the walker is greater.
If you want to enjoy your walk, then don't see it as a race.
Take your time to enjoy the views, take pictures and catch your breath – even slow hikers arrive at campgrounds before dark! The guide will always walk with the slowest person in the group and leave instructions for the fastest walkers so they know where the meeting points are along the way.
What if I get sick and need to return?
This doesn't happen very often. The guides are very experienced and will do their best to help each hiker complete their walk. In addition, they carry a first aid kit and oxygen for emergencies. If you become ill and need to return to Cusco, you will be cared for and arrangements will be made for you.
What do we do with the water on the hike?
Boiled water is provided from the second day of the trek. You will need to bring bottles of water, as the water is sterilized by the cook every morning and afternoon. On the first day, you will need to bring water. On this day, you will be able to buy water on the way.
How are doormen treated in the walks I book through your agency?
The porters have a full uniform, orthopedic backpacks, trekking sandals and ponchos. They eat the same food as the hikers (although they eat separately). Their weight limit is 18 kg and this applies along the way.
Once I have booked, can I change my departure date?
before booking make a good plan, as reservations are made with instant payments and therefore changing dates is almost impossible.
Unfortunately, date changes are almost never made. Once your booking is officially confirmed, we cannot change your trekking date or refund your permit.
Where do I keep my luggage while hiking?
All hostels and hotels in Cusco will allow you to leave your luggage while hiking. Remember to take your valuables with you.
Are there many restrooms on the Inca Trail?
There are several restrooms along the way, some are flush, but most of them are of the squatting variety. They may be a bit unpleasant, but try to use them instead of nature. When you are at your campsite, you will have a bath tent that will be just for your group.